SNOCRUISE
FAMILY TOURS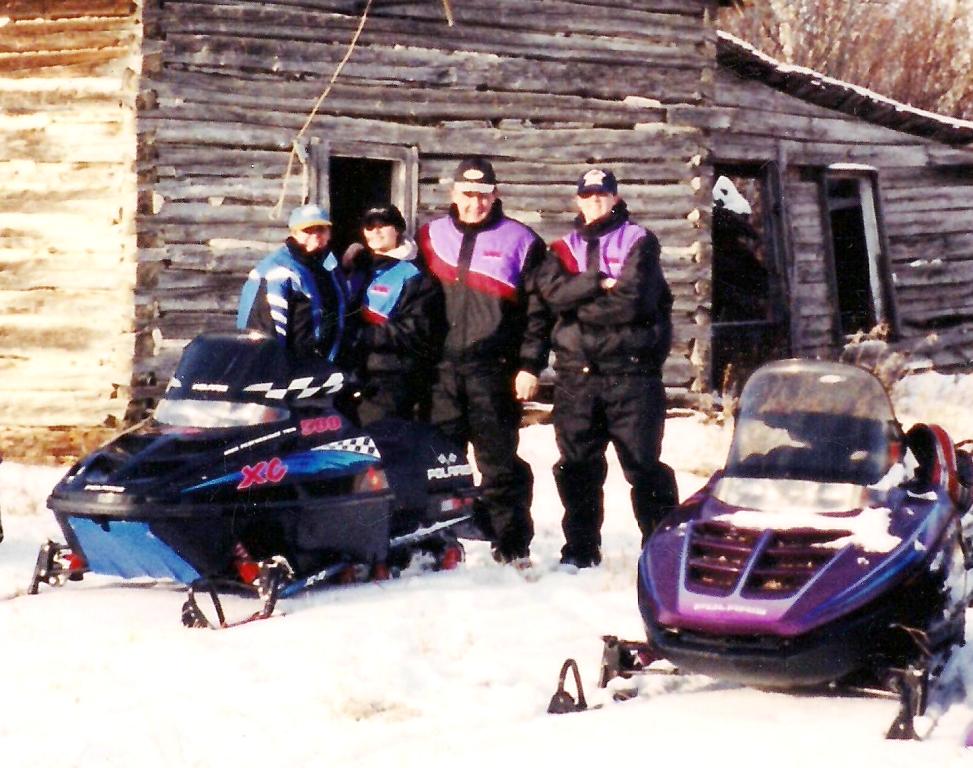 SNOCRUISE
CURLING PACKAGES

SNOCRUISE
WINTER WEEKEND
POKER DERBY
What Does Snowmobiling Mean To YOU?
Snowmobiling just simply satisfies everyone it touches differently, it means so much to so many people, it's no wonder that it has grown to the sport it is today.
It may be an opportunity of a life time, because a fulfilled experience like this, not available just anywhere else in the world.
What EXCITES YOU?

Is it a healthy injection of ADRENALIN ?
Is that just a bit to much for you, or is ADRENALIN just what you need?

Maybe you were completely unaware of what
(right click this link!) "Makes you feel like that" ???

May be the sensation of ADRENALIN makes you dizzy or sick....ah that's to bad, some of us thrive on it.

Does ADRENALINE scare you? It shouldn't, unless the release is at the gambling casino...in that case I wish you the best luck. There is a reason I do not even go to Bingo!!!

Could the excited release of your own ADRENALINE be addictive and heart warming?

Is it ADRENALIN that drives us as humans to do what we do?

COULD IT BE ADRENALINE THAT MAKES YOU FEEL GOOD WHEN...
-The sensation of being in a strange land?
- Imagining what is around the corner, thru this trail, across a small lake?
-Did pioneers really live here 100 years ago in this log building?
-How about simply having FUN!
What Could it Mean to You?
You imagine it, and we could probably incorporate it!
What Impact Could Your Inaugural Experience Have on YOU?
It is very important that when you experience snowmobiling, that the experience is "done right" that means done once the "right way".
DID YOU HAVE FUN?
First with the right Equipment and Instruction, you may have FUN!
The Gear has to be effective and user friendly, if there is any chance of having FUN!
The environment has to be interesting and Scenic, again, if you want to have FUN!
Snowmobiling FUN...
...well...the level of Fun comes with your level of experience
, just like everything else and when you are at the right place at the right time, FUN takes on a whole different meaning!
The Snowmobile..... has to be FUN and Reliable...
...the "EQUIPMENT" so to speak,
has to be...Reliable. Reliability is a term we all understand, perhaps
you don't quite understand how reliable and predictable the equipment has to be...we will worry about that aspect for you!
The right GEAR, this is real important, it has to be perfect! Believe me if you can not maintain your heat or keep clear vision, FUN is going to be challenging! It is imperative that you have been
outfitted with proper fitting gear and instruction that keeps you warm and your helmet's visor clear,

just like scuba diving, if you can't see, you can't go.

So to surmise, you understand that you have to have reliable, good functioning winter gear.
The Environment, you have to have a good environment to ride in. We will be careful to start you off in terrain that does not jeopardize your safety and well being. We often will start you off on a nearby Groomed trail, by riding on the groomed trail you can, have FUN and take your
time to Safely familiarize yourself with the snowmobiles basic controls rather than concentrating on back country Terrain and natural Snow banks!
Snowmobiles are very agile and flexible winter motor vehicles that have a learning curve and the way you ride is-adapt to the environment.
Just learning to drive a snowmobile may in fact make you a better winter automobile driver. The snowmobile is very forgiving and the meadows
and small lakes that we take you on allow you to learn to stop, accelerate and maneuver on snowy or icy conditions. You will develop the natural instincts that make your driving choices automatic with out thinking, and I am thinking ... FUN FUN FUN FUN FUN THEN SLIDE,
THEN MORE FUN FUN FUN, THEN SKID, AND ACCELERATE...YAHOO FUN FUN FUN!!!

I.E.: steering into the skid
or
slowing mid turn to minimize the slide.

You will learn to steer around obstacles. If you have the "body English" to ride a bicycle then likely you well be able to ride a snowmobile.
Small children who learn to ride snowmobiles at an early age are very likely going to be very successful drivers in the real world.

They simply have that many more years driving experience under their belt...

...hey they even EARNED a snowmobiling drivers license at 12 years of age in Saskatchewan!!!
Put this into perspective....
MAYBE DOWN THE ROAD...
(really no pun intended!)
...BUT... LEARNING TO DRIVE
A SNOWMOBILE COULD SAVE YOUR LIFE ?
APPLY A MOTOR SPORTS
EXPERIENCE to one of these SCENARIOS:

A FAMILY OUTING
FUN FUN FUN!!!

A GROUP OUTING in SASKATCHEWAN with
your co-workers or some of your best
customers, for the most memorable time ever!
FUN FUN FUN!!!

AN OUTDOOR SIGHT SEEING ADVENTURE
A SASKATCHEWAN winter wonder land adventure on one of those
snow machine things!
FUN FUN FUN!!!
Learn to Drive SLIPPERY Conditions on a Snowmobile instead of in Dangerous Winter Automobile Traffic


Treat Your Snowmobile Experience as a....



.......SASKATCHEWAN WINTER DRIVING EXPERIENCE
FUN FUN FUN!!!

Do you have "MAIL" that looks like "THIS"!
If your SASKATCHEWAN drivers license looks like this ..."MAYBE"...we can help! Hopefully one of our 600cc or 700cc machines can fill a void in your life!
FUN FUN FUN!!!

RED HOT and COMPETITIVE IN NATURE
Go riding with the boys lately?
FUN FUN FUN!!!